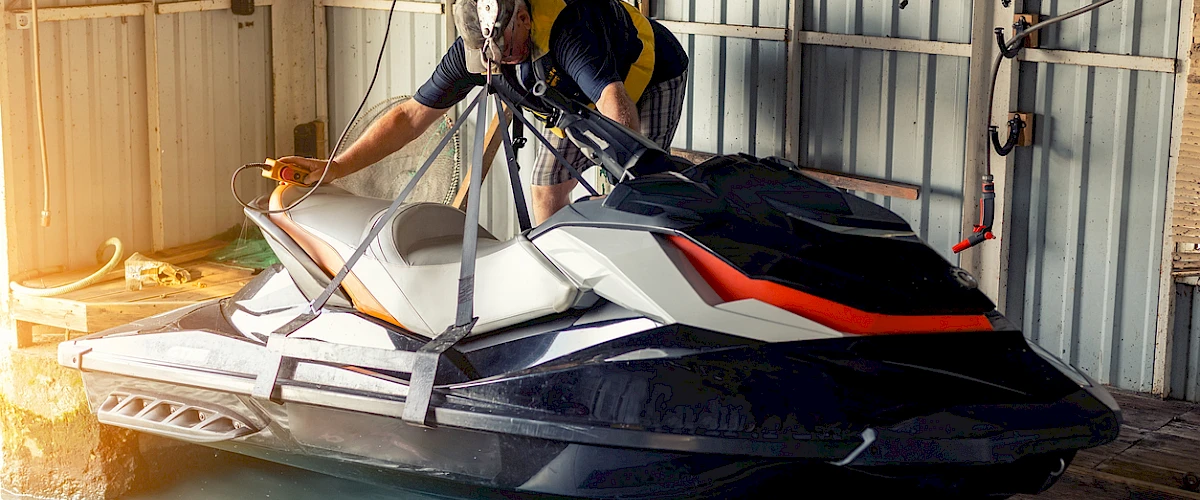 Find the Best Employees With Outdoor Industry Recruiters
Picture the outdoor industry as a network of trails. Each path represents a potential employee with unique skills and talents. As an employer, you're at a crossroads, trying to peer down each route to see who can best meet your growing needs. However, the difficulty of deciding who to hire has only intensified with the post-pandemic boom in outdoor activities. COVID reshaped the terrain of our vertical with unexpected growth and changing consumer behaviors.
Our industry now serves a record-shattering 168.1 million participants aged six and older—55% of the US population. Matt Eby, CEO of Seawall Capital, remarked to Forbes, "People had extra time because they weren't commuting anymore; the work-from-home environment enabled them to pick up new activities that became new hobbies."
In this booming environment, the pain point for employers is no longer attracting any candidate—it's tracking down the rare individuals who can foster post-pandemic passions and channel them into your business's pipeline. Outdoor industry recruiters solve all of these concerns by highlighting workers with true grit and passion—employees who embody the evergreen spirit of this industry.
Let's explore how outdoor industry recruiters can help your business not just survive but thrive in a marketplace brimming with potential talent.
Harnessing the Outdoor Industry Hiring Landscape
As the dust settles on the pandemic's outdoor boom, our industry is still reeling from unprecedented growth—meaning there's a big but untested talent pool to draw from. The once-simple approach to hiring for a skilled position is obscured by the sheer number of applicants, many of whom are a bad fit for your business or lack the specialized knowledge needed to deliver results.
This situation calls for a realignment of hiring practices, but few businesses are equipped to cultivate their own talent pool or weed through countless candidates. Like many outdoor organizations, you've likely taken to the most popular job sites for your openings like Indeed, Monster, LinkedIn, and ZipRecruiter. These platforms offer a huge number of applicants, but our industry is so specific that they rarely draw in the cream of the crop. You're more likely to get a deluge of underqualified, unsuitable people who will waste your time and money.
By enlisting the expertise of specialized outdoor industry recruiters, you can increase your visibility in a crowded marketplace and pinpoint exceptional candidates. Recruiters specializing in this vertical can provide industry insights to distinguish between a fleeting interest and technical prowess, saving you the effort of screening poor fits yourself.
Increasing Visibility Within Specialized Talent Pools
Our industry thrives on two things: authenticity and expertise. These qualities are not always apparent on a resume or LinkedIn profile, which is why a recruiter is so beneficial for identifying the right people. Outdoor industry recruiters will have access to otherwise closed-off talent pools, which are filled with individuals boasting a proven track record of success and a real passion for outdoor pursuits.
Another downside of the popular job platforms is getting drowned out by all the noise. Our industry is no longer isolated from other industries, and now we compete with job postings across the entire market. Outdoor industry recruiters act like amplifiers, boosting your signal on specific wavelengths to reach only the most qualified candidates. You'll find better applicants faster because you won't be fighting to be seen over the roar of tech companies, auto dealers, or work-from-home opportunities.
The candidates outdoor industry recruiters provide are pre-vetted, and their skills and drive are aligned with the specific needs of the outdoor sector—from gear technology to environmental stewardship—ensuring the people you hire are as invested in your company's vision as you are. These aren't just "good fits" based on the job description; these are matchmaking events in which best-in-class job seekers connect with fantastic opportunities.
Getting a Personal Touch in Hiring
Outdoor industry recruiters offer a more precise touch in hiring new talent. They take the time to understand your company's unique culture and the specific nuances of each role. This personalized recruitment method means that candidates are matched to your business based on how they fit with your team and long-term business goals—not just the experience on their resume. Solid recruiters are steadfast advocates for your business, meaning they consider themselves partners in your ongoing success.
When it comes to your continued growth, a recruiter who is deeply embedded in the outdoor industry will understand the high cost of turnover—both financial and cultural. They'll strive to find people who will become integral, vital members of your team for years to come, reducing the disruption and cost associated with frequent hiring. It's worth noting that's not a skill that generic, impersonal recruiters can muster. Why? They rely on algorithms and AI to handle the heavy lifting.
The outdoor industry's most effective recruiters understand this business inside and out. They take a hands-on approach by screening resumes and candidates one-on-one rather than letting a computer take over. This industry values genuine relationships, real grit, and self-motivation. Those aren't characteristics you can find by letting software handle your hiring, and it's not likely to land a good fit for any outdoor company looking for lasting employees.
Get a Recruiter Focused on Your Needs
A tailored, custom approach to hiring is crucial for ensuring a perfect fit with your business.. Strong outdoor industry recruiters will shape their methodology to suit your unique goals, desired outcomes, and cultural expectations.
V20 Recruiting and Consulting takes all these variables into consideration when matching a candidate with an employer, guaranteeing alignment in vision, values, and passion. We're dedicated to balancing these priorities for both parties, making sure your new hire succeeds and provides the performance you need.
Unlike impersonal recruiters, V20 Recruiting and Consulting is invested in every candidate and business we match. We're impassioned advocates for outdoor recreation, and we consider our organization a part of this industry. When you work with V20 to satisfy your hiring requirements, you get a partner who is rooting for your continued success.
Ready to find the next star of your outdoor company's team? Contact us to learn how V20's skilled talent pool can fill your next open position.