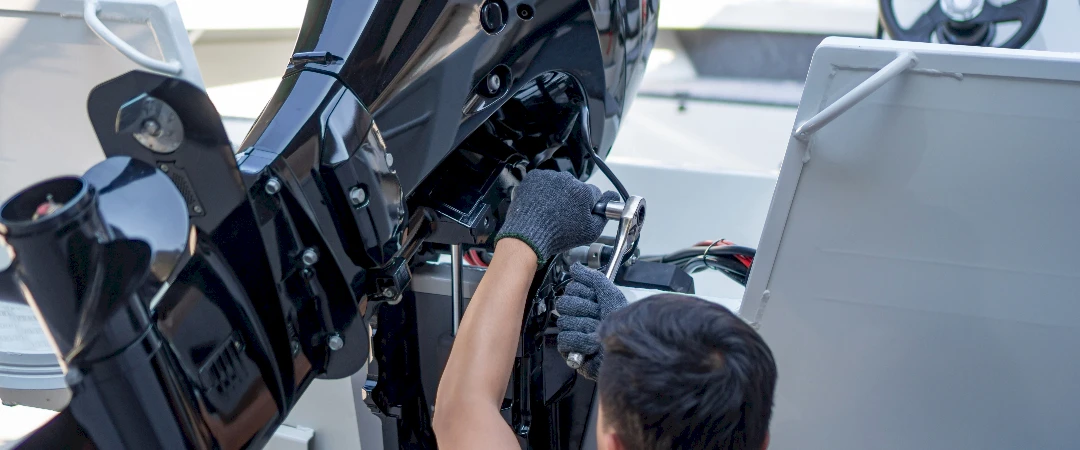 Finding Top Talent With a Marine Employment Agency
In today's competitive marine industry, assembling the right crew can be challenging. The market is relentless, not just from within, but from industries with deeper pockets and flashier appeal. Yet, the stakes haven't changed. You still need quality people for high-skill roles, and separating the career-long champions from potential bad hires is tricky.
Finding great talent takes more than casting a wide net and hoping for the best. Instead, it's knowing exactly where and how to cast your line. With help from an experienced marine employment agency, you'll have access to the best talent and superior vetting.
With a labor pool that's steadily shrinking, you need industry-specific insiders to fill specialized roles—not job posting platforms or generic agencies who simply put warm bodies in your building. We're talking about recruiters who have worked, lived, and dreamed about the water just like you.
Let's dig into what separates generic and generalist recruitment agencies from industry pros, and how the right marine employment agency will help you find top talent.
Harnessing the Power of Specialized Recruitment
Facing down a bustling job market can be draining when you're dealing with the typical job sites: Monster, Indeed, ZipRecruiter, and so on. It's a daily chore to filter through bad applicants, hoping for someone who fits your requirements while displaying true grit and passion for this industry. To top it off, most generic recruitment agencies simply repost your job ads on these sites, only occasionally going off script to headhunt individual candidates.
These companies fall short in a sector like ours because they don't understand anything beyond the resume. They're not vetting applicants based on their long-term potential or skills apart from what's on paper. Instead, they're filling roles by playing a matching game. These recruiters don't know the first thing about marine recreation, let alone what a technically skilled candidate looks like.
A specialized marine employment agency eliminates the noise and hones in on people who are actually cut out for the job. For example, at V20 Recruiting and Consulting, our focused approach helps us avoid the clutter of general job sites, connecting employers directly with a pool of passionate and skilled professionals. We don't cast a wide net and pray for a good return. Instead, we pinpoint the best candidates and present only the most appropriate fits for our clients.
Cultivating Industry-Specific Talent Pools
In this industry, the quest for solid talent takes more than a gut feeling. You need an in-depth understanding of each candidate's strengths and weaknesses, their level of commitment, and the culture fit. Unlike generic firms, a marine employment agency builds its own pool of qualified individuals both skilled and passionate about the marine lifestyle. This group of job seekers is actively engaged in the industry, and all of them are experienced marine professionals.
This approach is more about precision than volume. While big job sites can pull in huge numbers of applications, you will waste a lot of time weeding out the wrong picks. A recruiter like V20, who has their finger on the pulse of this sector, understands which candidates are up to the challenge. They know who is current on their technical skills and the qualities to look for beyond the resume. That's who is in the pool of picks—not just anyone capable of filling out a form.
What does this level of industry-specific focus in a talent pool get you? Better long-term outcomes, more productive workers, and a closer fit with your hires. Great recruiters connect you with a selection of candidates who are just as invested in your company as you are, building solid relationships that will last for years to come. That's why a personal touch ensures successful hiring in this industry.
Personalized Recruitment for a Better Fit
Good hiring practices require a solid rhythm. If you hire only when your company is desperate, you're bound to make poor decisions. But while hiring is a 365-day-a-year operation, your company doesn't have the bandwidth to invest in dozens or hundreds of potential candidates around the clock. Instead, you can put that task in the capable hands of a marine employment agency.
A partnered recruiter's year-round, personalized hiring process means you're avoiding last-minute chaos when someone jumps ship or if there's a sudden uptick in demand. You might feel pressure to land a new hire fast, but you don't have to be concerned about knee-jerk reactions. The recruiter has been building personal relationships with their talent pool all year, so you're only seeing folks ready to put in the effort.
On the employer side of things, when you partner with a recruiter, you build a bond of reliability and trust over time. You'll start to view hiring in a different light, realizing that the ebbs and flows of the job market don't affect you as negatively as they once did. Now, you've got a hiring expert on your team who understands your needs just as well as a candidate's desires. That means better fits, longer careers, and a win-win situation all around.
Working With a Marine Employment Agency for Long-Term Success
V20 Recruiting and Consulting is a marine employment agency that goes beyond a one-shot solution. Partnering with us is a strategic move for long-term success. In the fiercely competitive marine recreation industry, having an employment expert on your side can make the difference between hiring a dud or a dynamo. It's all about insight, industry-focused talent pools, and personalized processes.
V20's deep understanding of this industry, combined with our tailored approach for each client, makes us uniquely positioned to serve your marine business. We can blend our knowledge of market trends and the employment landscape to get you the best possible talent, no matter what you're looking for.
Reach out to our team now to learn how our marine talent network can serve your hiring needs.