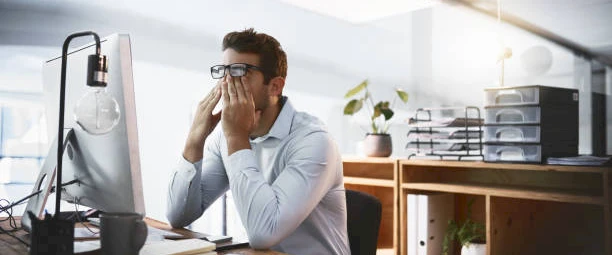 Industry Insights
Old School Resumes
Your Next Best Job - Resume!
I'm the father of 4 sons ranging from 17 to 28. Watching them grow up into fine young gentlemen is the highlight of my life. However, when they are all home and have the chance, they make their father the butt of all jokes and find such great pleasure in riding my behind as much as possible. I would liken them to a pack of wolves eyeing an elk in the wild. They salivate at the chance to poke fun at their old man. It's a sport for them.
When they are all together with me I can guarantee at least once a day they will refer to me as "Boomer". Without even knowing what I'm saying from time to time I make it abundantly clear to them that I am "old school". As hard as I try not to become the focus of this type of ribbing I'm always a target and always will be I guess. Little do they even know, I'm way too young to even be a Boomer!
Maybe I am old school? Maybe I think there are many old school ways of doing things that I know work and should be carried on. One area I guess will staunchly defend and promote "old school" is in the area of job search, resume writing and interviewing.
You see, doing what we do, we understand how well the old school approach works in securing the best job possible for you. The first example of what some consider old school:
1 – Writing your own resume!
A lot of press and promotion surrounds AI (Artificial Intelligence) tools that will write a resume for you. It seems like such an easy road to go down. You can just establish an online account with an AI Resume-builder and apparently it will spit out the best document for you, that reflects you in your entirety. I find this extremely hard to believe.
First, beyond Resume Writers who get paid to do it, I will tell you that I have yet to meet anyone that enjoys writing a resume. Very few of us find pleasure in putting pen to paper and memorializing our skill sets, background, and experience. Even fewer find it invigorating to sell ourselves. The bottom line, however, is a resume still is an extremely important piece of your career.
So much has been written about the fact that many people searching for a job get turned off by having to fill out endless forms and apparently inserting key words in to company websites to eventually, and hopefully, talking with an HR professional or hiring manager about the specifics of a position and whether they would be a fit. This is certainly a version of AI as I see it and employers miss out on a number of quality candidates as a result of this approach.
If we get frustrated with this type of interaction out there in the world of finding the perfect job, what kind of leap does one have to take to justify utilizing a technology like AI to write your resume? Do you really have faith that an AI tool will be 100% accurate in painting the picture that is you? Of course not!
Again, writing a resume for many people isn't far from desiring to having hot daggers stuck in your eyes. It takes time. It takes reflection. It takes work.
Writing a resume that you pen yourself, that you craft with your own words and subtle or not so subtle points is absolutely an endeavor that we should all undertake.
When writing a resume keep in mind that you need to convey a few things relative to each position you have held.
1 – What was the challenge, the priority or the set of circumstances you found when you started on day 1?
2 – What did you do to overcome the challenge/s presented or make the improvements that you were focused on?
3 – What were the results!?
These three items do not a resume write but using them as the foundation for your resume will serve you well.
Employers do not want a seasoned professional to regurgitate their job description on their resume. They want a clear understanding of exactly what you have done.
Make the commitment – start with a blank sheet of paper and start writing. Do not do this in one sitting. Write, write, write, put it down and come back to it the next day. Write some more; then write even more. Once everything is on paper, it's time to edit, wordsmith and perform the final crafting of your very important resume.
Here's the kicker - …… If you do this, you'll interview better! You will not have a computer puking out what you think an employer wants to see. You will have a document that truly represents you and your professional life and experience. Once this is complete you will have given the proper thought and time to what it is that you've accomplished and will be able to communicate this during an interview scenario. It's not nearly as bad as you think and certainly a lot less painful as having hot daggers stuck in your eyes.
Not only will this help you tackle the interview process better than ever before, but it will allow you to gain a better understanding of where you may want to go and what you want to do. This work and ultimately knowledge can help you find the next best job you've ever had!