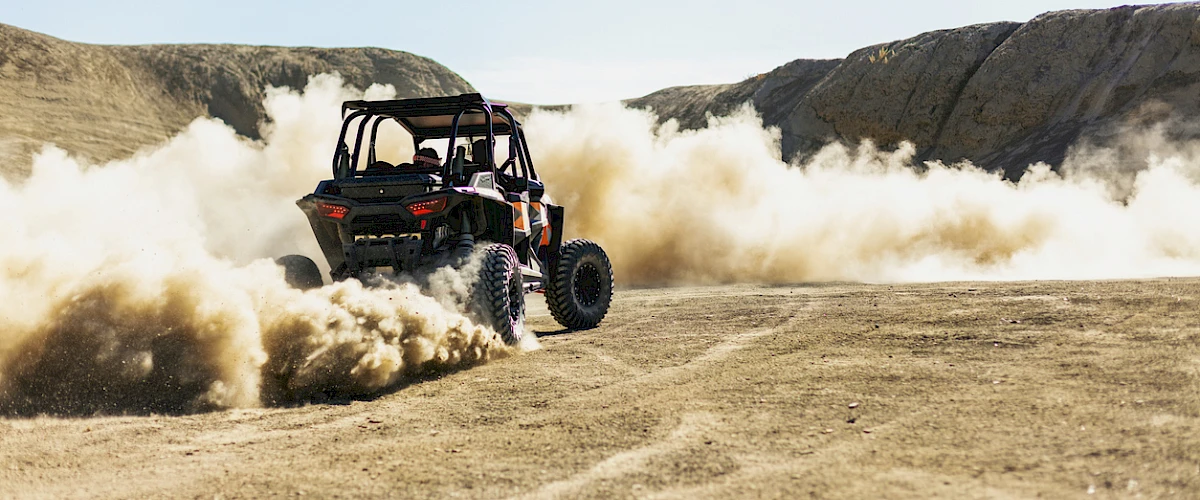 Powersports Jobs: Where to Find Top Companies Hiring
You've gained valuable experience and built your skills in the powersports industry, making you a sought-after candidate for top-tier companies. However, dealing with conventional online job platforms often wastes time and effort. Whether you hit a poor offer or a dead end, the surface-level market doesn't cater to talents like you. You have the credentials and track record, but you're struggling to find an opportunity commensurate with your expertise.
This challenge calls for a more customized approach. We're tackling the tough questions about landing rock-solid powersports jobs: where to find them, how to connect, and how to sell yourself.
#1: Where Do Top Companies Hire for Powersports Jobs?
Filtering through job postings on popular platforms like Monster or Indeed is a recipe for a wasted afternoon. These tools are excellent for specific industries that don't discern as much about skill sets, but employers tend to hold all the cards. You're often vulnerable during the application process, and there's no guarantee that the job pays well and helps you achieve the lifestyle you want.
One of the main reasons employers in powersports don't favor job platforms like ZipRecruiter is that they're too generic. They cover such a broad range of industries that they're simply not efficient at vetting high-end talent—or, from your perspective, getting to know an employer well. This is why the top powersports jobs are located on dedicated networks instead.
Communities like these cultivate strong relationships between employers and professionals, offering greater transparency and certainty. For example, at V20 Recruiting and Consulting, we help job seekers find opportunities that align with their skills while ensuring a strong culture fit. Unlike traditional job sites, our goal is to keep the interests of both employers and employees at heart.
#2: How to Connect With a Powersports Jobs Network
The best way to connect with a powersports employment community is to work with a recruiter. Through them, you can find a thriving network of job seekers and employers. Plus, good recruiters are always looking for more candidates! Some networks may even let you browse openings before signing up, like V20's job opportunities page. Here, you simply click the "Industry" dropdown menu and select "Powersports" to see only jobs that apply to you.
However, before you dive into a powersports jobs network, consider whether the organization invests in your success. If it's just a smaller version of Craigslist, why bother? You should look for recruitment companies that care as much about your long-term sustainability as they do filling the role. That means understanding the industry, the company that's hiring you, and your personal career goals.
Great recruiters don't just skim your resume and say, "You'd be a great fit for Job X, Y, or Z." They take the time to match you with the right company—one that shares your passion, values, and vision. When evaluating recruiters, stick with ones who can steer you toward roles that grow your skills and build your career. Anything else defeats the purpose of building an industry-specific network!
#3: Selling Yourself for the Top Powersports Jobs
Whether applying with a manufacturer, distributor, aftermarket company, or dealership, you must understand the industry's expectations. While an "Easy Apply" button on LinkedIn might cut it for generic jobs, our vertical is so specialized that selling yourself takes effort. This is another sticking point where a recruiter can step in, give you pointers, and be your advocate.
Recruiters can act like a personal career coach. At V20, we walk you through each step, aiding your search and even reaching out with new opportunities you'd be great for. After finding a job you're interested in, we set up a separate preliminary interview to ensure it's a match—yet another safeguard for your success. Finally, we have our candidates write a cover letter explaining how their skillset meets the position's requirements.
What's the best way to sell yourself for powersports jobs? Don't go it alone. In the too-broad scope of typical job platforms, you're always a drop in an ocean of candidates. With a dedicated recruiter and specialized network, your resume and cover letter can actually showcase what you can offer. That makes companies like V20 a magnet for quality employers and applicants alike; your skills can finally shine, and employers don't have to weed through hundreds of submissions to find you.
The Key to Landing Powersports Jobs at Top Companies
Motorcycles, UTVs, scooters, and other products built in Asia and Europe represent a considerable market share. Unlike generic job platforms, V20 Recruiting and Consulting partners and works closely with these companies because they crave specialized industry knowledge. That means we have an insider view of what employers want, enabling us to match them with top talent from our network.
The key to landing great powersports jobs with these companies is simple: let our team help you. We save you time and effort, and there's no risk or obligation for signing up. By putting our connections and expertise at your fingertips, you're not just going to get hired—you'll find your dream job.
Visit our job seeker hub now to learn how V20 can shape your ideal career path!