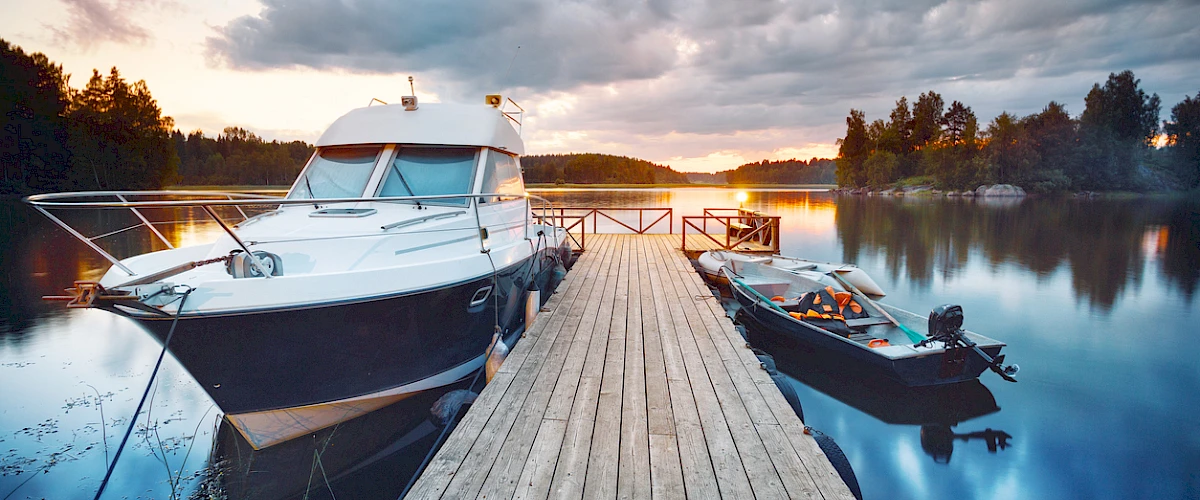 The Benefits of Using a Recruiter for the Recreational Marine Industry
The recreational marine industry isn't for folks who prefer sitting at a desk. You don't get far in this business without passion and a commitment to quality work, whether it's boat rigging or watersports sales. Yet, finding talent in an industry dealing with a shrinking labor pool has become like searching for a needle in a haystack.
These days, we compete with jobs across every industry, not just marine recreation. Even with rising inflation, the market is still very much in favor of job seekers. They can take their pick, and lately, fewer and fewer top prospects are choosing marine recreation roles.
In such a hostile environment, it's more important than ever to partner with an expert recruiter who can cultivate game-changing prospects. And in the recreational marine industry, that means working with a true stakeholder who understands both where to look for qualified candidates, and what it takes to succeed in the business.

By working with a recruiting company specifically tailored for the recreational marine industry, you'll be able to develop a specialized talent pool around industry-specific insights, and efficiently fill key roles with qualified and passionate people who will deliver a return on your investment.
Let's examine these advantages and why they can give you a competitive edge.
#1: Access to a Specialized Talent Pool
Weeding through applicants on typical job posting sites like Monster, Indeed, or ZipRecruiter can be frustrating. On these platforms, vetting candidates is a crapshoot; workers are frequently inexperienced, overpriced, or a bad culture fit. These mainstream job sites might pull in some serious traffic, but the flood of applicants you get is mostly unfiltered.
On the employee side, these sites oscillate between frustrating and trivial. According to recruitment data provided by Appcast, 92% of people who click "Apply" don't even finish the application. Worse, features like LinkedIn's "Easy Apply" make ignoring most of the role's description easier than ever. The most frustrating part of all this is that, even if you work with a big-name recruiter, many will simply post on these sites and do nothing else. What exactly are they bringing to the table?
A strong recreational marine industry recruiter understands your need for skilled professionals. They'll cultivate their own network of vetted workers that you can tap into, matching your job opening with a highly recommended candidate. And from an applicant's perspective, talking with a recruiter is a far cry from surfing the sea of jobs on giant platforms. Both you and the candidate benefit from a more personal and human-centric hiring process that connects experienced people with the specialized roles that require them.
#2: Industry-Specific Insights
You're in this business because you understand the bigger picture. But it can be tough to make sense of the broader hiring landscape and your relationship to it when you're busy with day-to-day operations. Simply put, you don't have the time to constantly check the pulse of the labor market's ebbs and flows—and that's where a recruiter can provide vital insights.
An industry-focused recruiter might be filled with folks who crave the waves, but they'll also understand the unique quirks of your vertical. They get what makes workers in this field tick, they can anticipate shifts before they happen, and they're equipped to guide you to long-term success tailored to your business goals. Generic recruiters can't do these things because they look at the recreational marine industry like any other sector.
Right now, there are many challenges in our business. Workers are leaving for adjacent industries like auto sales or engineering. Retention is at an all-time low, and labor costs threaten the bottom line of small and big companies alike. Wouldn't you prefer a recruiter who actually feels these pain points alongside you? Because that recruiter—not the generic one—will deliver better candidates every time.
#3: An Efficient & Effective Hiring Process
It's time to face reality: the same workforce issues that plague the commercial maritime industry have spilled over into our neck of the woods. We simply don't have the time or resources to waste on applicants who aren't going to see things through. But if recreational marine industry companies only hire when they're desperate for workers, they're bound to make rash decisions and stretch an already thin labor pool.
When you combine insights into this vertical with a specialized talent network, you get a hiring process that's ready to go year-round. Instead of making knee-jerk choices to fill roles, you get your pick of expertly screened candidates. Moreover, you've got seasoned hiring veterans on your side. These folks can quickly separate a suitable applicant from a poor fit, saving you both time and money.
Imagine this: your choice of applicants is smaller, but they're all highly qualified and motivated. Your choice is still a tough one, and it's because you're picking between workers who are all perfect for the job. It's a nice change of pace from feeling like your only option is hiring someone without the skills or experience. That's what you get when you work with a recruiter who specializes in our industry.
Finding a Recruiter Who Fits Your Business
Hiring in the recreational marine industry is a different ballgame, but that doesn't mean we've lost sight of what matters. At V20 Recruiting and Consulting, we know this business continues to value communities and connections over impersonal algorithms. It's what makes us unique, and it's why so many strong workers call this their career.
Unlike generic recruitment firms, V20 takes a hands-on approach to everything we do. We were born and bred on the water, and we've got real skin in the game. This business is as personal to us as it is to you. When you partner with us to meet your staffing needs, you don't just get a recruiter on your side; you get an invested stakeholder in your long-term success.
Talk to us today to learn how V20's specialized talent network can meet your hiring needs.