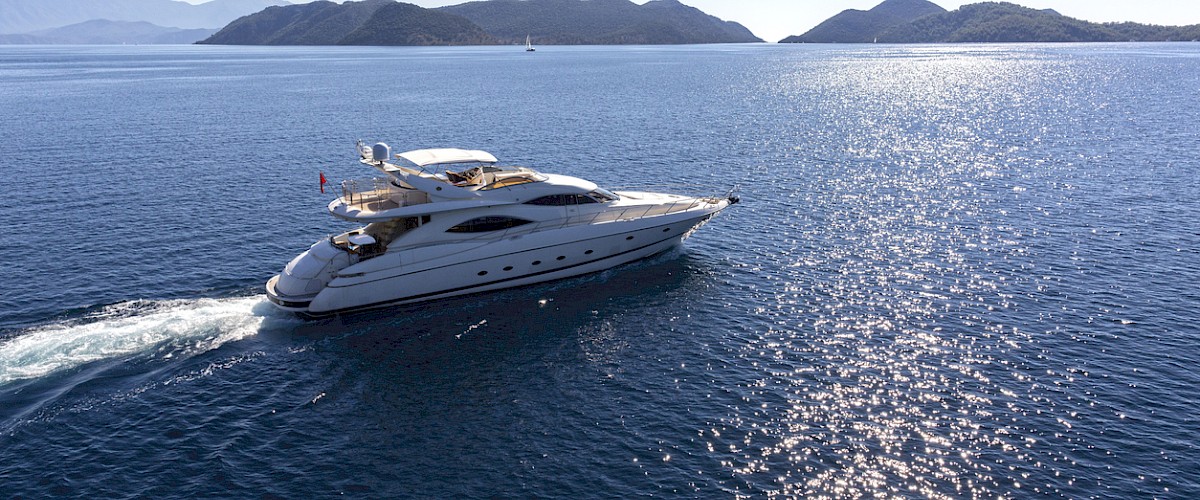 How to Successfully Fill Marine Industry Jobs
Why is hiring for marine industry jobs so tough today? For starters, you've got ceaseless competition—both inside and outside the marine sphere—for complex and specialized roles that are in high demand. We're also losing record numbers of talented internal workers, which is a tough reminder that lines like "we treat employees like family" won't get the job done these days against rivals in tech, retail, and flashy brands like Audi and Porsche.
Here's the honest truth: the marine industry isn't for the faint of heart, and your talent strategy has to be top notch. You can mine all the data you want about a prospect, but at the end of the day, recruiting comes down to experience, connections, and deep insider knowledge of the vertical and horizontal aspects of products, services, and players. You either know what you're looking for or you don't, and it's a constant hustle to lock down the best of the best.
So how does a company like yours make itself a magnet for the future hall of farmers? There are three main points to consider: digital platforms, your reputation, and your recruiting partner. In the following sections, we'll break down these points to give you a clear picture of the hiring landscape—and show you where to steer your recruiting efforts next.
Recruiting is a 365-Day Job
Many businesses in our industry tend to hire hurriedly, or under duress, and it comes through in the messaging of your ads. Recruiting should be an all-year, any-season affair: if a marine business only hires when they're desperate, they're more likely to make bad decisions and hire the wrong people.
Connecting with the top talent means nurturing a pipeline when you're comfortable, not frantically looking for leads when you're in a bind. Stability, reliability, and continuity planning are key elements for maintaining a business's trajectory as it experiences inevitable crests and troughs.
Fully Embrace Digital Platforms
While marine industry jobs primarily focus on the nuts and bolts of tangible products, it's hard to ignore the impact of the internet. But, properly leveraging online recruiting tools takes more than just posting a few job applications on the most popular sites. It's a coordinated effort that builds up your visibility as an employer, announcing to applicants, "We're the company you want to work for."

A great starting place is thinking about your social media presence. While it may not seem like a recruiting channel by itself, tech-smart applicants will be on sites like Glassdoor or Facebook doing their research. Companies with a poor showing might not earn a vote of confidence, and those with no footprint at all can come across as outright dubious. Remember, social media isn't just a young people's game: according to Pew Research, 81% of adults 30-49 and 73% of those 50-64 regularly engage, and it's a driving force in the choices people make.
Whenever you interact online—whether it's on social media or to job boards—always bear in mind that this is a highly visible public forum, and you're selling yourself to a broad digital audience. Be concise, clear, and honest. Reflect your company culture thoroughly, but don't write a novel.
Finally, social media and job posts aren't a place to air your grievances about past employee drama. Talk about your values, like your commitment to competitive compensation and continuous growth. Put yourself in their shoes; would you rather work for a company that celebrates its workers, or one that looks like a revolving door?
Build a Strong Brand as an Employer
It's easy to post pics of your smiling employees on the company website and deliver an occasional shout-out to a hard worker on your Facebook page. However, how you treat employees in the real world is something candidates prefer to learn from someone other than you. In the tightly-knit community of marine industry jobs, you can't take your reputation for granted… but you can guarantee that it will precede you.
This is where the power of a strong name as an employer shines through. A well-curated brand with excellent street cred can be your biggest ally for drawing in ambitious, high-quality talent. Also, being perceived as a quality employer goes well beyond flaunting your compensation or promising generous PTO. It's about authentically treating people well—something you can't really fake.

So, what do you do if you've got a mixed review score? Start by correcting the internal problems that led you to this point, then re-engage across every available channel. Apologize if it's due, and highlight new success stories, testimonials, and insights into your organizational culture. By demonstrating your commitment to employee growth and showing that you value the people who work for you, you'll send a clear message that you're the right company for candidates who are dedicated to the industry.
Work With a Recruiter Who Understands the Marine Industry
The marine industry labor market can be complex, and fluctuates around seasonal volatility, sought-after or specialized skills, and an increasingly competitive talent pool, just to name a few. Forward-thinking companies need to hire talent that understands new technology as well as the rich tradition of the industry, which is embodied in a respect and awe for the vibrant beauty of nature.
Recruiting in this sphere takes a cultivated passion that passionate but overloaded business owners may not have the time to fully pursue. It's also not a game for general recruitment firms who think a ream of data can make up for a lack of understanding about what makes the industry tick. This is why a recruiting partner who lives and breathes the marine lifestyle is so crucial to your success.
When you fill marine industry jobs with help from V20 Recruiting and Consulting, you're not simply outsourcing your recruiting process. You're aligning your talent strategy with an organization that comprehends the universe surrounding your business. Shaped by years of lived experience working on the water, our team of marine industry veterans understands the grind, the grit, and the spirit that draws the best of the best.
In the marine industry, the difference between success and failure hinges on the quality of your crew. A recruiter with earned industry knowledge can help you find people who are a great fit—not just on paper or for the job description, but for your business.
Finding Great Talent in the Marine Industry
We've heard the frustrations about finding new employees. Some in this industry say that it's now a different world where employees are entitled and quick to quit. Some folks say, "Hiring in this business used to be about making connections, building relationships, and helping people grow their talents." At V20 Recruiting and Consulting, we know it still is.

Reach out now to learn how we can help you find great talent for marine industry jobs—so you can get back to building a brand you're proud of.